If you're a fan of the original Ender-3 series of desktop 3D printers from Creality (like me) or the flagship Ender-3 S1, then you will be pleased to know that Creality has recently released the latest addition to the line, the Ender-3 S1 Plus, and it is the largest Ender-3 yet in terms of print size.
Let's take a look at what is new in the latest offering from the company.
Bigger
The Ender-3 S1 was released as a flagship model to the Ender-3 range in February 2022, and has since expanded its range to include the Ender-3 S1 Pro. Both offer huge improvements over the standard, beloved Ender-3, and these improvements have been included in the new Ender-3 S1 Plus.
Creality Ender-3 S1 Plus
– Print size: 300 x 300 x 300 mm
– CR-touch automatic leveling
– Full-metal dual-gear direct extruder
– 4.3″ touch screen display
– Synchronized Dual Z-axe
– Easy to assemble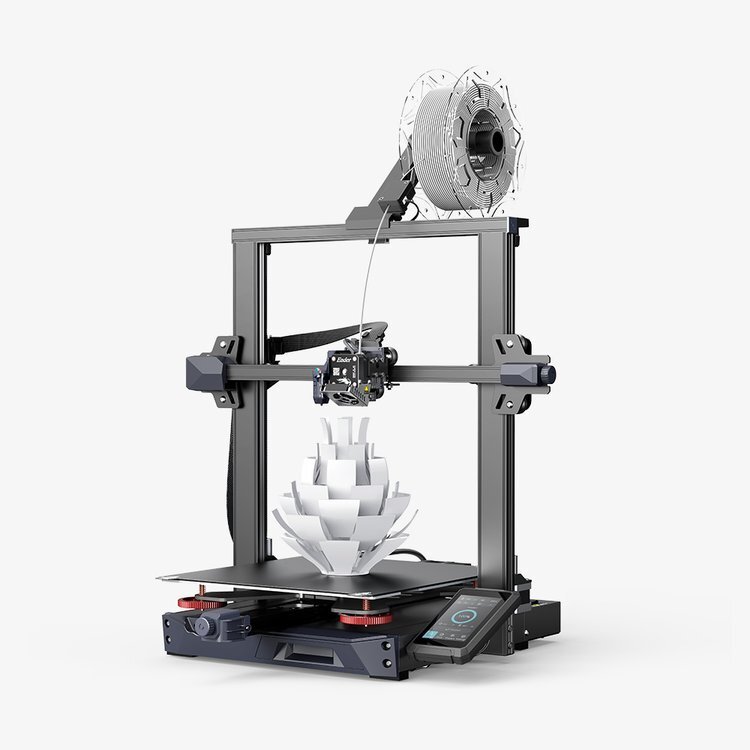 The Ender-3 S1 Plus most notably has a larger print bed, allowing print volumes of up to 300*300*300 mm build volume. That's a fair old increase for those used to the old 220*220*270 mm bed on previous versions.
In terms of print area, it's an 85% increase. From a volume perspective, it's 106% more voluminous than previous printers in the range. This means bigger prints, or more parts printed on the same print run.
"Sprite" Dual-gear Direct Extruder
Gone are the days of installing your own aftermarket direct drive extruder. The Ender-3 S1 Plus used Creality's own high-performance "Sprite" extruder with a weight of only 210g.
The compact and lightweight design sufficiently reduces vibrations and ensures good print quality and high speeds at the same time (the Ender-3 S1 Plus can print at speeds up to 100mm/s).
Its full-metal body has superior heat distribution capability and can process a wider range of filaments up to 260°C and is ideal for flexible materials such as TPU. Its dual gear system enables the extruder to feed or retract the filament more precisely and smoothly.
CR Touch Automatic Leveling
You are all familiar with different bed leveling options at this point, and Creality has their own solution for this with their own CR Touch auto-leveling probe.
I have one of these on my old Ender 3 v2, and I can confirm it removes a lot of headaches from bed leveling.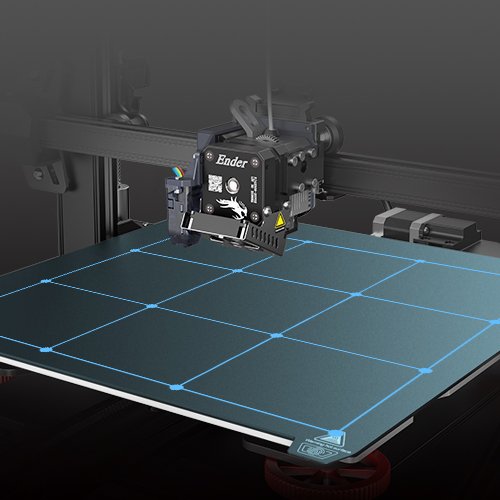 Manual leveling is time-consuming, but the CR-Touch 16-point automatic leveling firmware is installed in Ender-3 S1 Plus to help with that.
Simply select the bed leveling option on the 4.3 inch touchscreen and await your bed leveling to complete before printing to make sure your first layer sticks reliably time and time again. The touchscreen is also an upgrade from the previous printer, as Creality has gone for a full touch version, for usability.
Smart printing recovery
While a nice level bed may get you started off on the right foot, there is no predicting mishaps such as power outages. The occasional filament runout can cause headaches too.
The Ender-3 S1 Plus avoids these issues thanks to an intelligent sensor which can fully recover the print status without any time or filament wasted after the incident occurs.
This means that the printer will automatically pause the printing when a power lapse happens and resume the process once the electricity is restored. In a filament runout scenario, the filament flow will immediately stop and retract, and the printing will not be affected after it has been replenished.
Hardware
In terms of structure, the printer is easy to assemble and features synchronized dual Z-axis lead screws. This dedicated design avoids tilt and wobble problems of the X-axis gantry and hence helps produce prints with finer details and no Z banding lines.
The bed heater is capable of reaching 100°C, in order to reduce warping on many plastics, and the build surface itself is covered by a durable polycarbonate covered spring steel magnetic sheet.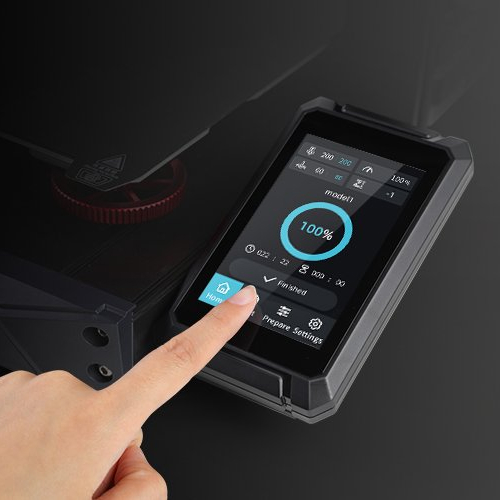 Compared to a glass print bed, the prints adhere better to the surface of the platform and can easily be popped off by bending the print sheet when finished.
As an optional add-on, users can also purchase and mount a laser engraving head to the printer, turning it into a laser engraver with no need to buy a separate machine.
The Ender-3 S1 Plus supports PLA/ABS/TPU/PETG filaments right out the box without any hassle.
Where to Buy
If you're an Amazon customer, you can buy the Ender-3 S1 Plus for $549 USD over at the official Creality Amazon page right here.
Alternatively pop on over to the official store website to learn more about the new prosumer Ender-3 S1 Plus, where it is also available to US and European customers for the sum of $529. Purchases made at the official store will be discounted.